On Tuesday, May 27, 2003 Maggie Then, our Founding Queen Mother planned "A NIGHT TO REMEMBER!" It indeed was "A Night to Remember!" I know I will never forget it!
It was a pajama party that took us back to the days of slumber parties.
As we entered the Florida Room, we were greeted by a King and the Duke of Chores, Maggie's husband!

We all wore purple sleepwear, house slippers and red slumber hats! We were instructed to bring a flashlight, a pillow, a baby picture and a picture of our pet.
We had fresh popped popcorn, root beer floats, banana splits, pizza, ice cream sundaes, coffee, sodas, and BYOB! (Pepto Bismol and Alka Seltzer were also available. Maggie thinks of everything!)
We had contests for Jacks, Paddle Ball and Yo Yos! There were door prizes at each table and prizes for the best slumber hat, slippers and PJs. We matched baby pictures to adults, and our pets to their owners.
We heard scary, spooky stories told by a professional storyteller!

If this was not enough, we got raided by two young, handsome policemen who said we were too noisy! They said we did not know how to "PARTY!" The policemen showed us how! They brought out their Boom Box and began to "dance!" WooHoo! What a treat it was to see those flat bellies and perfect buns! Oh Yes! It was "A Night To Remember!"
THE END! THE LIVING END!

There are 97 pictures of this evening. I cannot publish many of them because they are "naughty" and might get my internet accounts cancelled or embarrass someone. Bummer! I have organized the "nice" photos into two separate photo albums for easy loading.
Click Here for: A Night To Remember, Part One.
Click Here for: A Night To Remember, Part Two.

I am delighted to have so many visitors!
Please visit often for updates!


******************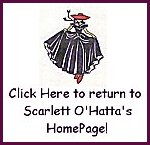 ******************