Bill and Rosie took me home on October 2, 2005. I was just eight weeks old and weighed less than two pounds. They found out that raising a puppy is a lot of fun and a lot of work. I am very cute and right now I look like a Mini Polar Bear! Most of the day, I eat, chew, sleep, chew, pee, chew, and poop and CHEW. It's a dog's life for me. I'm a lucky dog and a happy dog! Scroll down and see me!
Here I am chewing on my toys!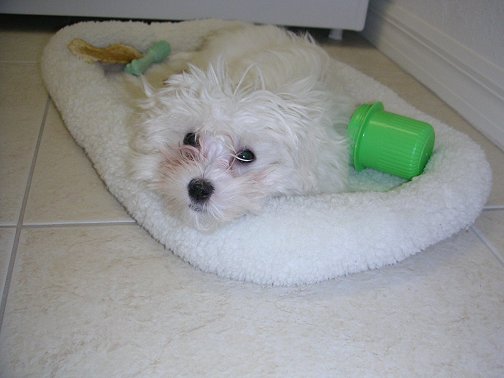 This is my bed. Oh, I love to run and jump in my bed!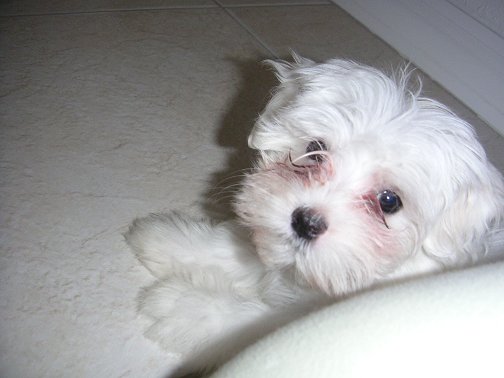 Here I am peeking out from behind the chair! Did you ever see such a cute face?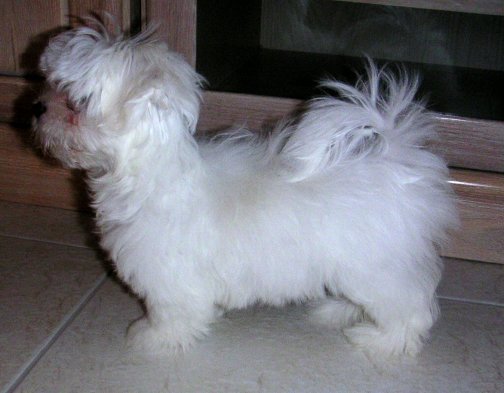 Here is my profile shot! Look at that figure! WOW!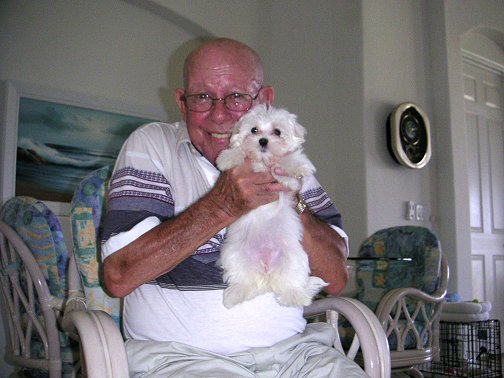 You can tell that Dad loves me. He thinks everything I do is cute!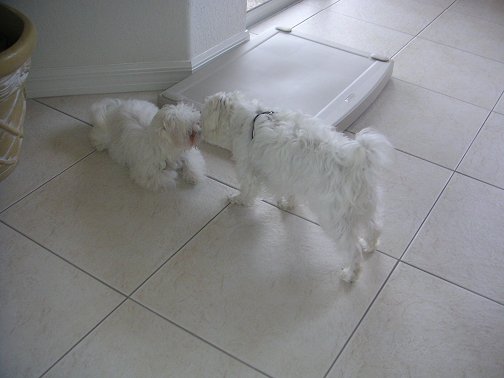 Here I am getting to know Daisy! She is going to teach me how to behave!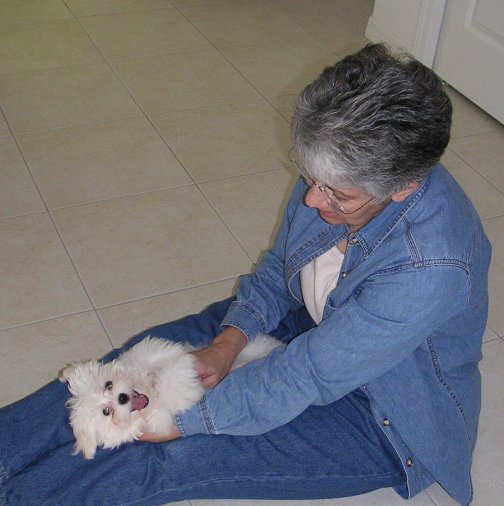 See what a Happy Dog I am? Mom loves me!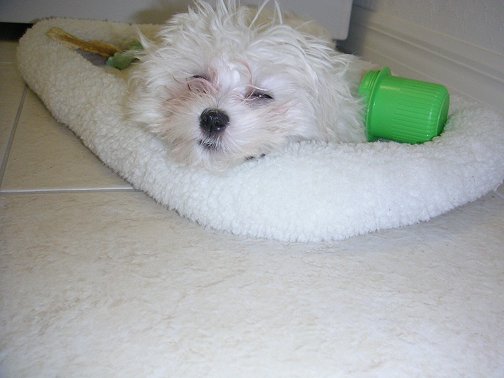 So Sleepy........ Good Night!
*******

*******
Please click on a link in the table below to see me grow.