I am one year old this month! No more puppy food for me!
How do you like this Maltese Mansion that my Uncle Philip made for me?
I love to explore all of the different parts of it. It smells good too!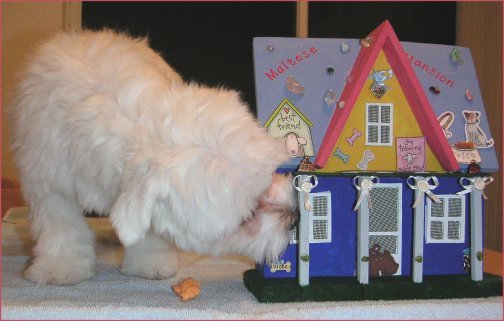 Can you see how big I am now?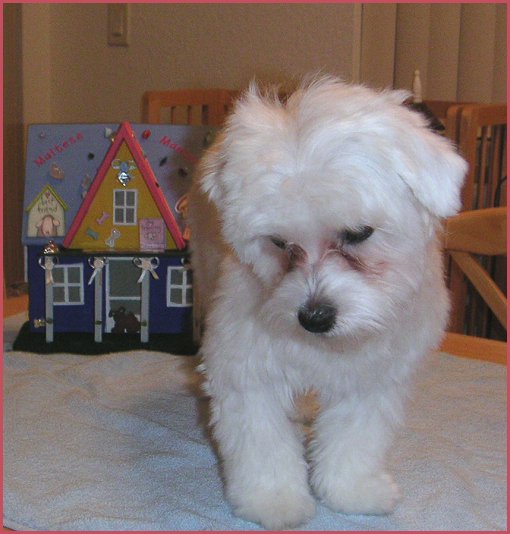 August is the "Dog Days of Summer" month.
It's hot, so I take a lot of naps.
Did you know that good girls take a nap like this?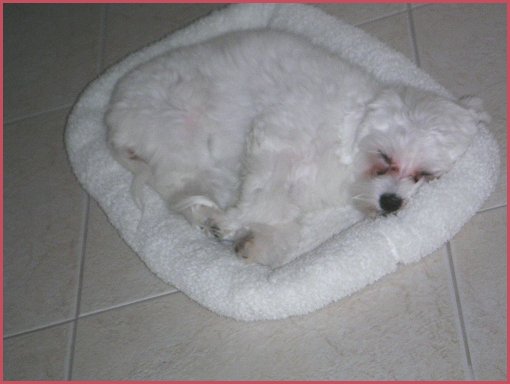 And did you know that naughty girls take a nap like this?
*
*
*
Do not peek if you are easily offended!
*
*
*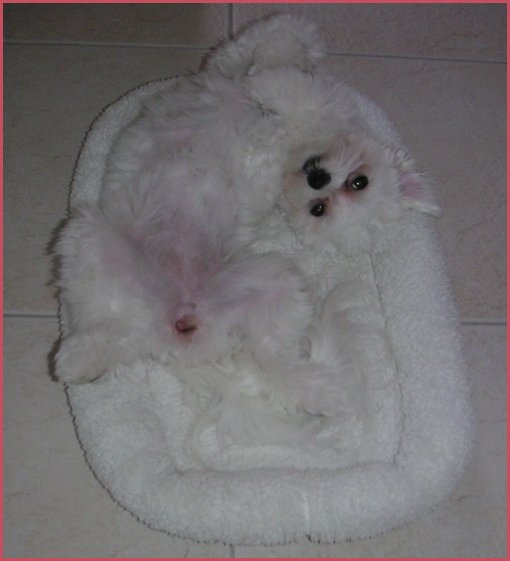 The End.
The Livin' End!