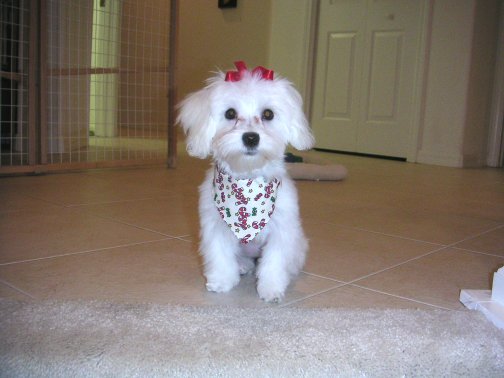 I got my very first haircut!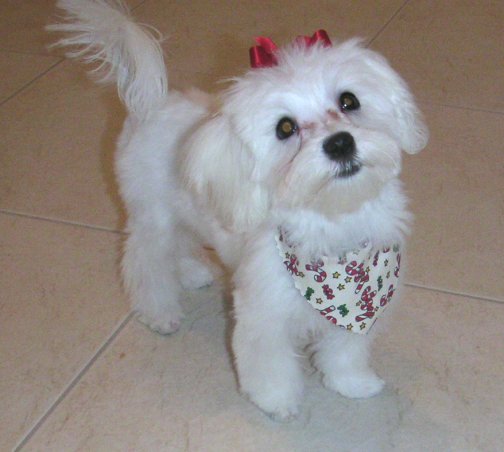 It was like a day at the SPA! I got a shampoo, haircut and my toenails clipped!
Then I got a ribbon for my hair and a Christmas tie!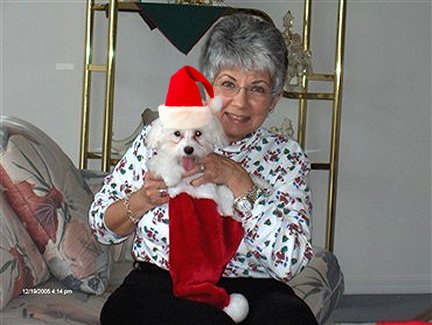 For Christmas, my Mom stuffed me into this Santa Hat!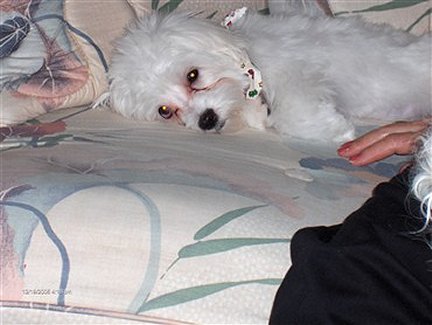 After all of the Christmas food and fun, I was dog tired.