I wish you a Merry Christmas and a Healthy, Happy New Year.
Here I am in my Santa Hat dreaming of sugarplums, bologna and meatballs!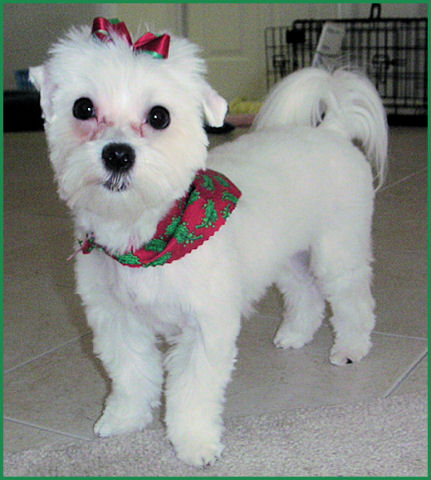 I got my Christmas Haircut today and
I don't like the way my ears are shaved so close!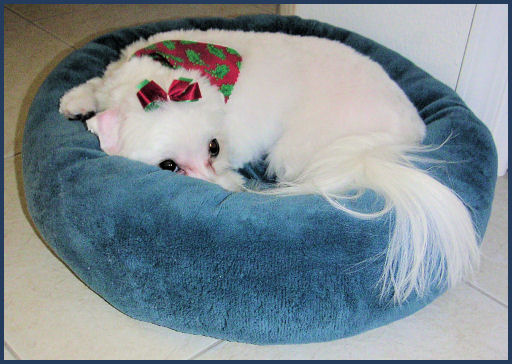 I think I will settle down for a long winter's nap
until they grow back!
HUMBUG!