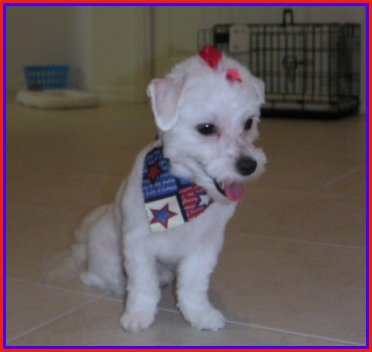 It's Bella Mia back to say I hope you had a Happy Fourth of July.

It was a quiet day for us, but I wore my Red, White and Blue!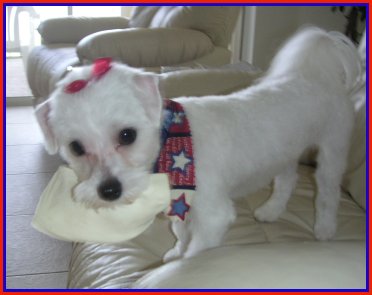 I had a special treat to celebrate America's birthday.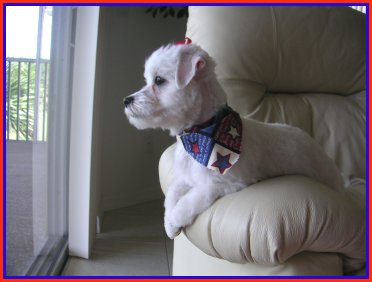 I spent time thinking about America and Freedom.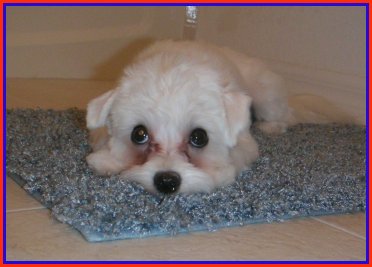 I wish all of our troops could come home right now.
Please remember to pray for our Troops and Veterans.
We all need it.
God Bless America!