I hope you all had a very good Thanksgiving with lots of good food and fun! All I got was some dog food, a carrot and a frozen green bean! I'm not complaining except.......I also got a BATH!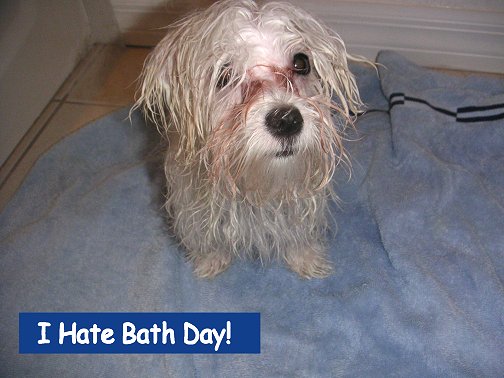 IT WAS AWFUL!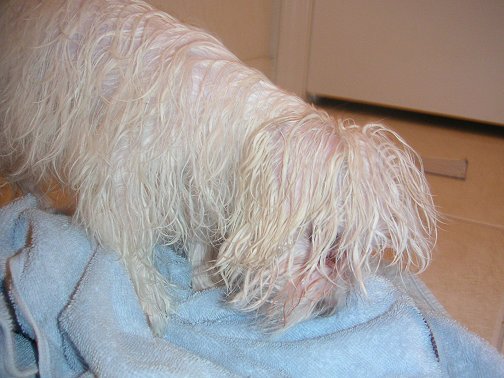 I WAS ALL WET!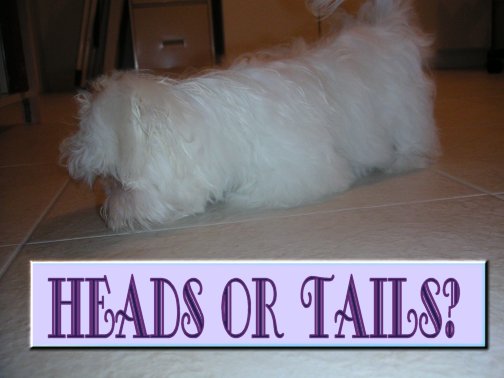 When the bath was over, they couldn't tell my head from my tail.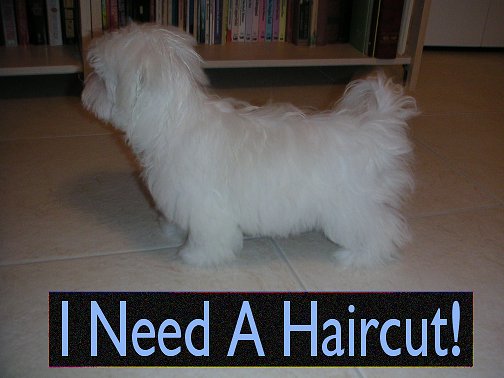 So now I have to go get my haircut!
See you next month with my NEW HAIRDO!