WHEW! It has been a very exciting month for me. I moved into Bill and Rosie's condo on October 2, 2005 and I have been so busy everyday. I get to play almost all day and take naps and eat and drink all I want. I have lots of toys to chew and play with, but my favorite toys are Dad's toes and Mom's fingers. Daisy, Aunt Cassandra and Uncle Philip come to visit me and we run all around the living room chasing each other! I go to their house and eat their food and treats! I have been to the Vet for my vaccinations and check ups and I am a very healthy Maltese Puppy! Right now I am 3 months old and weigh 2.6 pounds. I'm a handful! Scroll down and see what I have been doing!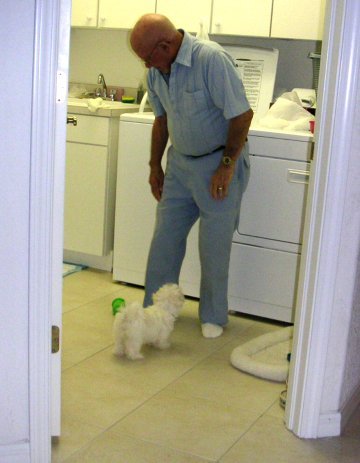 Dad and I are having a discussion!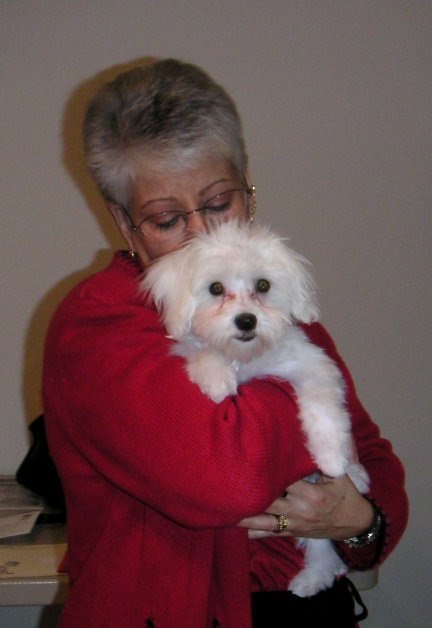 Aunt Cassandra loves me. She how she holds me!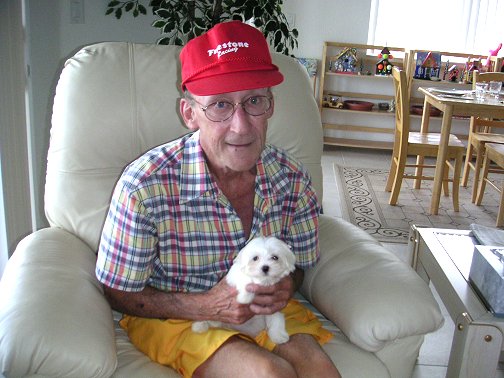 Uncle Philip loves me too! See how he holds me!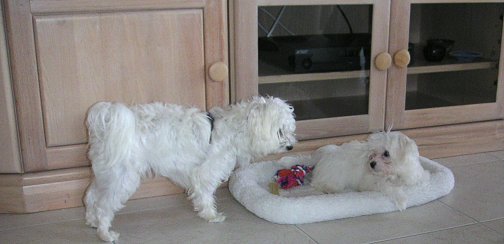 Daisy is checking me out! She runs fast!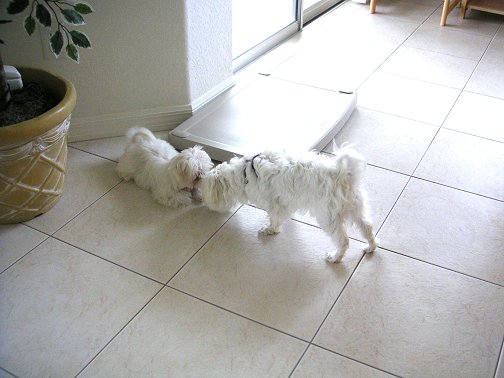 Now, Daisy is sniffing me! YIKES!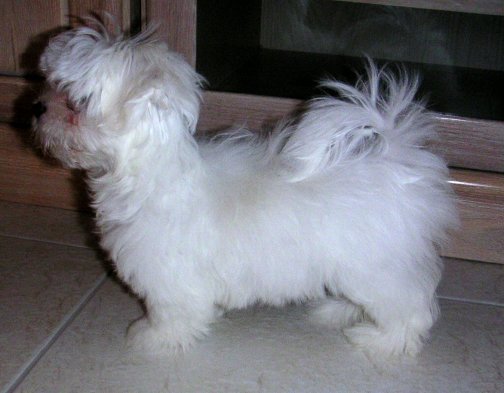 That's all for now. Come back soon! THE END! THE LIVIN'END!