The Scarlett O'Hatta's go
Christmas Shopping!
On December 10, 2001 we all went Christmas Shopping at St. Armand's Circle in Sarasota, Florida! Naturally we all wore our red hats and purple outfits!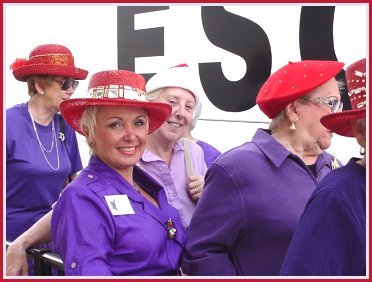 Here we are waiting to get on the bus!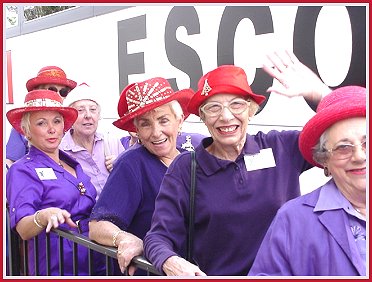 There were three long lines but the weather was perfect!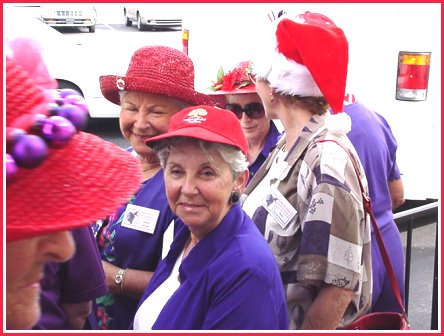 We anticipated our bargains as we waited for the buses to load!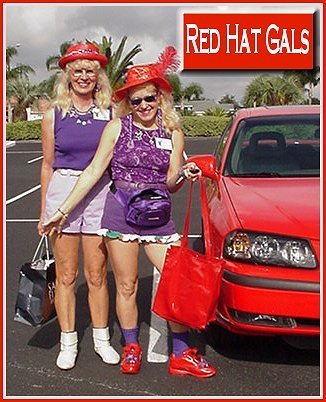 We love to be very creative in our red hat and purple outfits.
These two girlfriends had the "Coolest" outfits of all!
They were enthusiastic and so much fun!
Notice the purple earrings, too!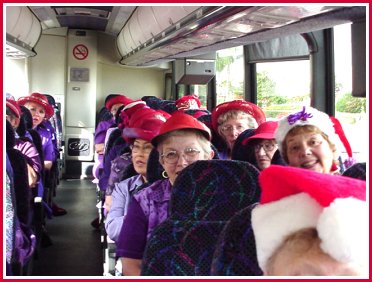 We needed three buses and a few cars to transport all of us to St. Armand's.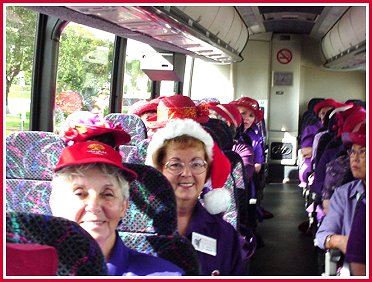 It was a beautiful ride with lots of fun, good conversations and a video of our past adventures. We hoped for good bargains and lots of stocking stuffers!
Of course, we stopped for a nice luncheon!
Did you notice these elegant hats?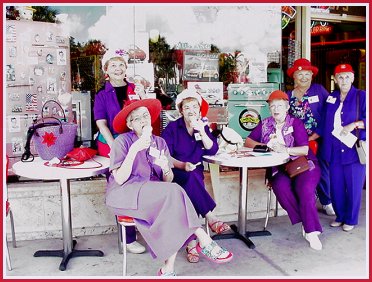 After lunch, we had to stop for ice cream!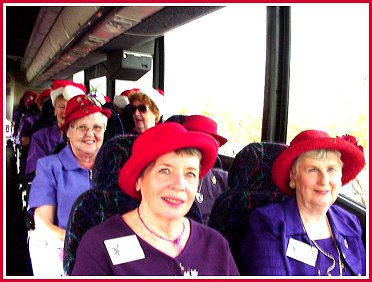 We finished our shopping and then we were back on the bus to return to Sun City Center!
---
What a lovely day and many thanks to our Queen Mother, Maggie Then for planning this for us!
---
Please visit our PictureTrail Photo Album to see all of the pictures of our shopping adventure at St. Armand's Circle. Click here to go to PictureTrail Photo Albums. When the PictureTrail page loads, look to the left for the member name, and type in RedHatRosie and then click GO. That will take you to all of our Photo Albums and you will see the Christmas Shopping Album there. I hope you enjoy the pictures
---
Please email me with any questions or comments about this website: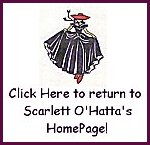 ---

We are delighted to have so many visitors!
Please visit often for updates!
---