Hello my friends. Daisy here to wish you all a Happy, Healthy and Delicious Easter!
Scroll down to see what I got for Easter!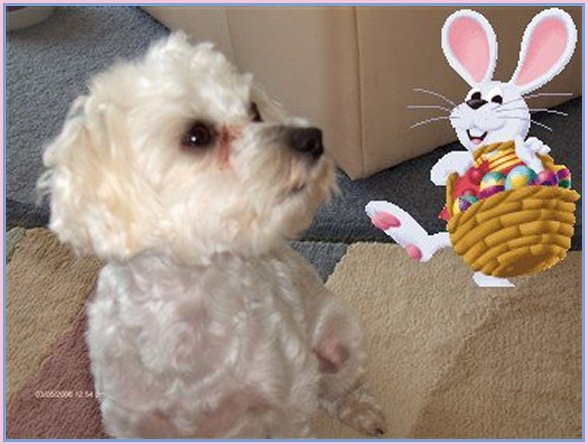 Hello there Easter Bunny!
I see you have some treats for GOOD DOGGIES, like me!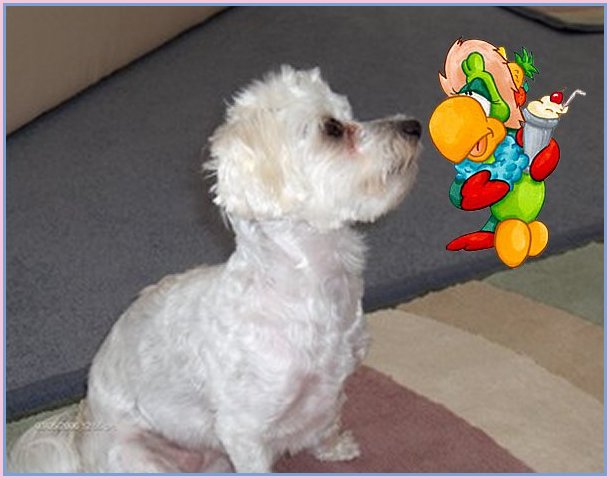 You sure are a strange looking bird!
What is that? Looks like something good to drink!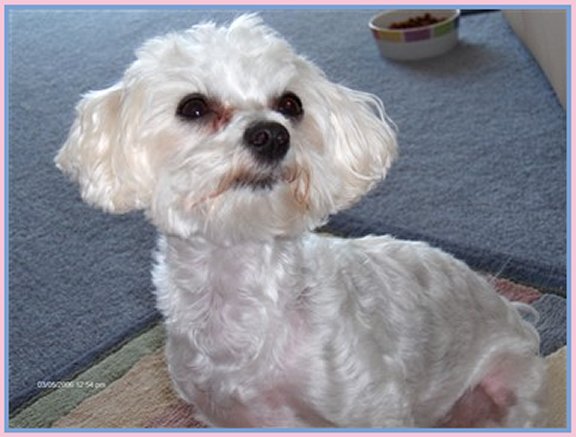 I know my Mom and Dad will have some treats for me!
I can smell something!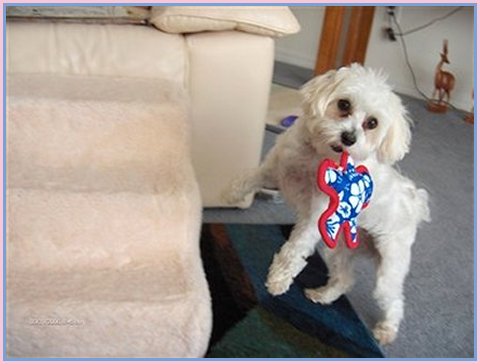 I got this new toy from MaryAnne! I love it. Thank You MaryAnne!
Keep scrolling. I got more!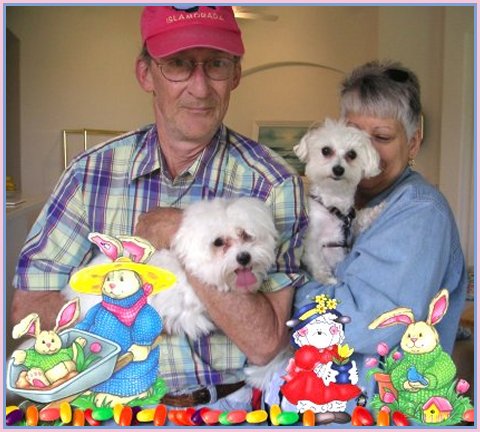 I am Daisy, the petite and neatly groomed BABE in Mom's loving arms!
Dad has that shaggy dog, Bella Mia on the left. She is getting so big!
I think it is all those meatballs that she likes to eat!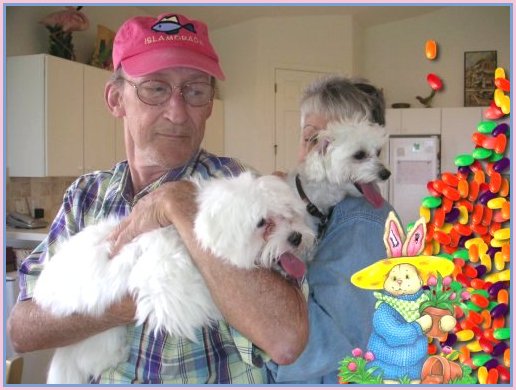 WOW! Look at all of those Jelly Beans!
OH THANK YOU, THANK YOU for the treats!
I love Jelly Beans!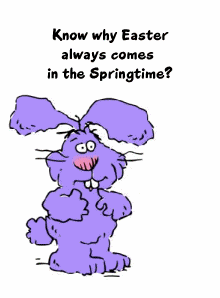 THE END!