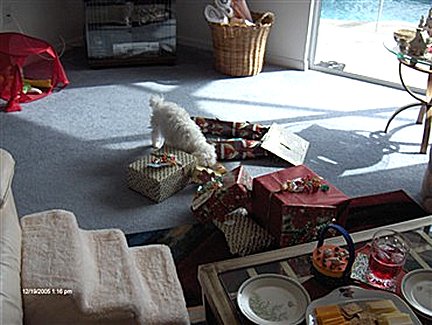 I was a very good doggie this year. I am one year old now. I got a lot of presents from Santa Claus and from my family. They all love me and I love them! Here I am sniffing out the really good ones!
---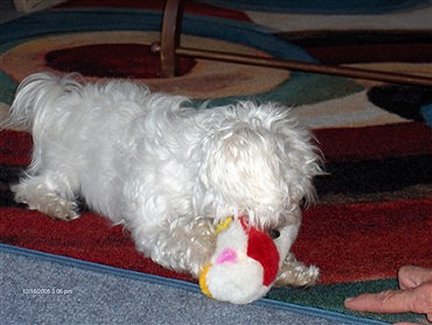 This is one of my real favorites!
---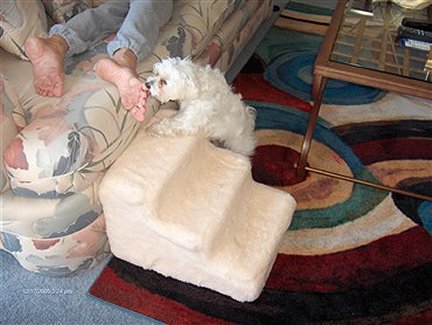 See the new stairs I got. They help me climb up on the couch. It's a dog's life for me!
---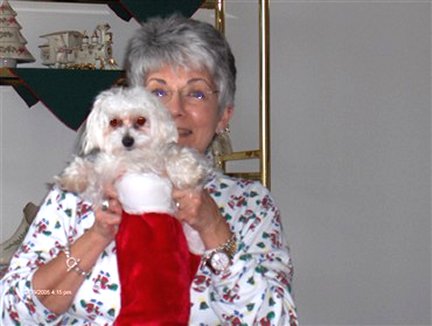 Everything was fine until Aunt Rosie got the bright idea to stuff ME into this stocking!
So I had a little eggnog.
---
I'll see you all next month
---