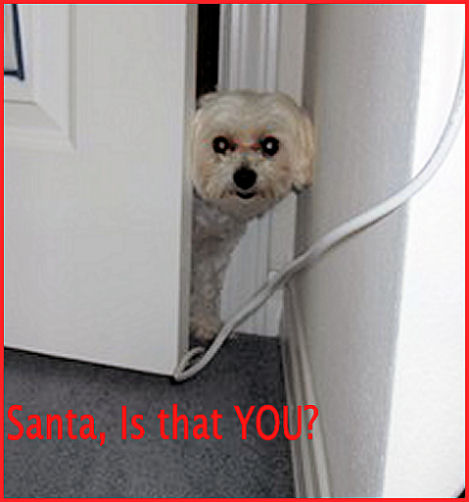 Dear Santa,
I have been a very good little doggie.
I just had my second birthday.
I am two years old in people years and fourteen years old in doggie years.
I have been so good all year.
I only bark at the golfers...
and the joggers..
and the babies in strollers...
and the other doggies...
and the repairman...
and the mailman...
and the neighbors.
I protect my Family!
So please Santa, bring me some meatballs and lots of toys that squeak and a red sweater.
I love you Santa!
Thank You Santa!