WOW! Time sure does fly by when you are having fun! I hope you all had a great Fourth of July! I stayed home and listened to the radio while Mom and Dad went to see the fireworks. I guess they did not want me to be afraid of all the noise. I am seven months old! Take a look!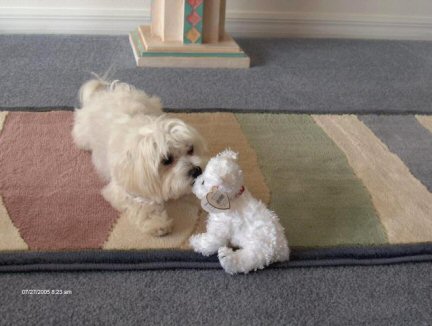 Sniff! Sniff! I am not so sure I like you, but you smell OK.
---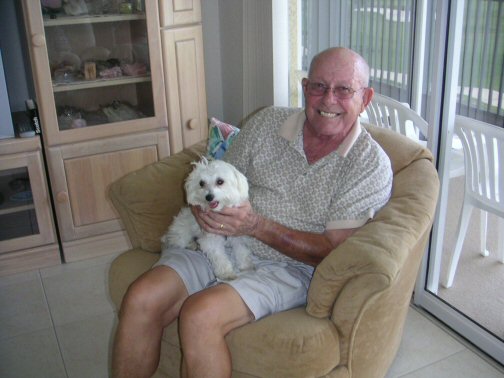 Uncle Bill and me.
---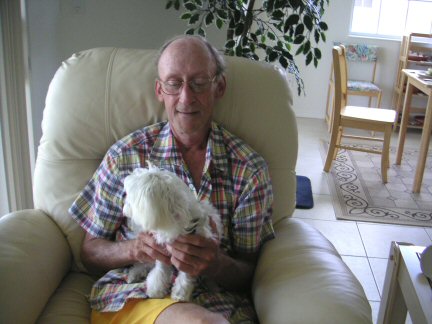 Look to the left!
---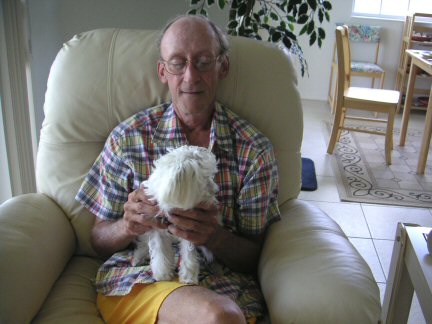 Look to the right!
---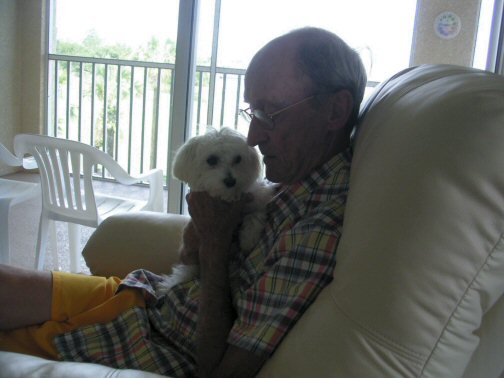 And finally...a quiet moment with Dad!
---

---