Daisy the adorable dog belongs to my sister Sam, and her husband Philip.
Some friends thought she was my dog. I am Daisy's Aunt.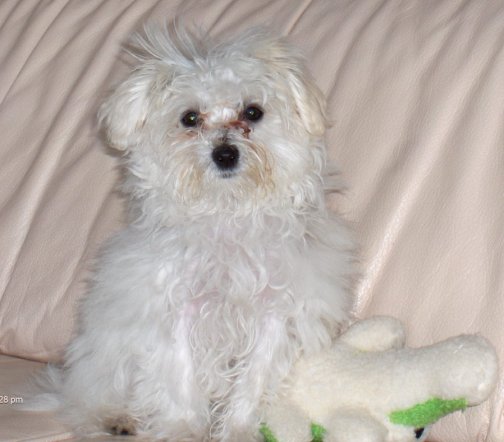 Daisy was having one BAD HAIR DAY after another and my sister
decided it was time for her first Good Grooming Session.
This is Daisy BEFORE her haircut! Notice that cowlick.
---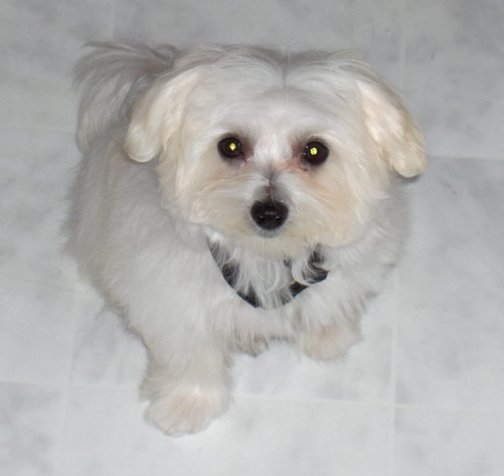 Here is daisy AFTER her first haircut!
So neat and clean. What a pretty girl!

---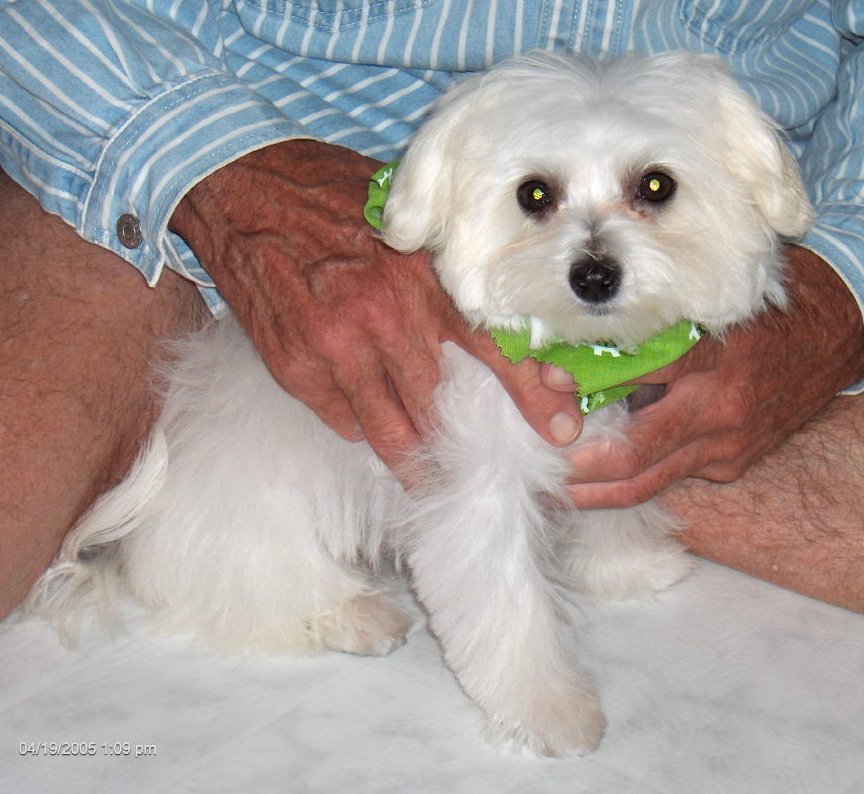 Here is another Glamour Shot of Daisy.
Philip is helping her pose. See her green Bandana! Perfection!
---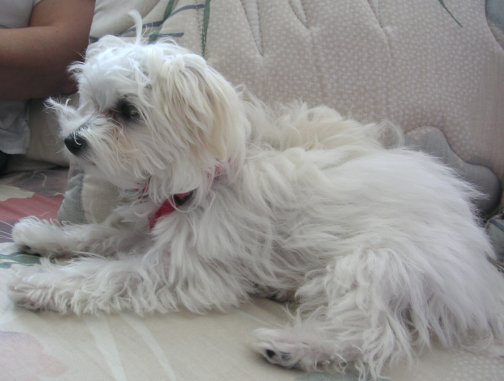 Just one week later, here we are, after a day of play in the Fun House.
Notice the cowlick is back!
---
The Living End!
---