On Wednesday, April 9, 2003, ninety-seven "Purple Butterflies" visited Tarpon Springs for lunch and shopping! We all had a delicious lunch in a Greek Restaurant of our choice. Many of us also had scrumptious Greek Pastries for dessert. We shopped in the variety of stores and boutiques! Some ladies took a boat ride and saw an interesting demonstration of deep sea diving for sponges. The weather was perfect with sun and a balmy warm breeze.
We thank our Madam Butterfly, Elaine Massaro, and her staff for arranging this delightful day for us!
---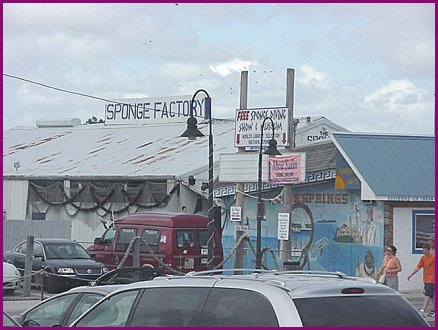 Sponge Docks.
---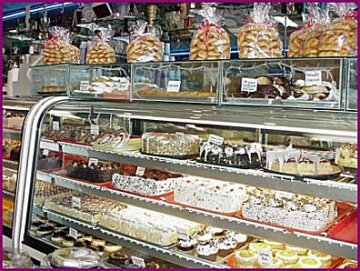 Greek Pastries!
---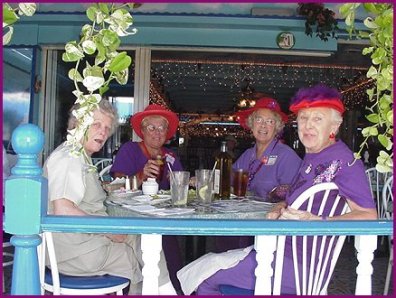 Eating lunch outside at a Greek Restaurant.
---
Lunch outside in Tarpon Springs.
---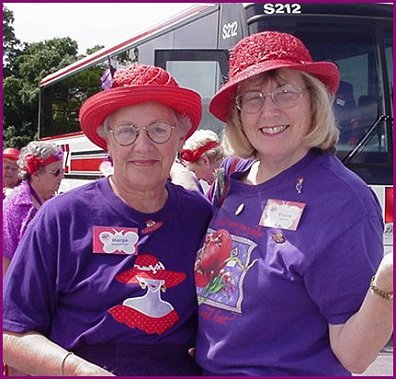 Marge and Elaine, we thank you!
---

To see ALL of the pictures of this happy day click here to visit our picturetrail.com photo album and slide show!
---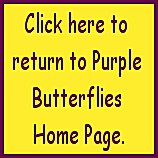 ---
We are delighted to have you visit.
Please come back often for updates and new photos!