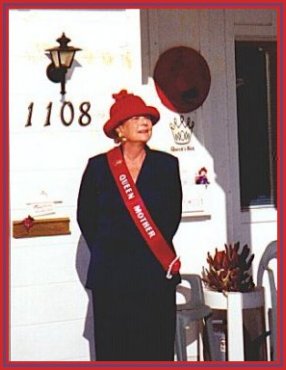 Here is something new to look forward to! "The Queen's Saturday Morning Breakfast" will begin on Saturday, September 6, 2003 from 9:00 AM to 11:00 AM at the Sun City Center Golf and Racquet Club. We will be seated in the Bay Room.
The Queen's Breakfast is two sausage links wrapped in two pancakes, juice, coffee or tea, and an assortment of mini Danish sweet rolls. (Cottage cheese and peach on the side.) The cost is $6.50. If you prefer to have the regular buffet for $7.50, this will also be available for you. Red Glovette will be at the door to collect your money and give you a ticket.
There is no need to make a reservation. Just come to the Club with your family and guests. Everyone, please wear a RED HAT! The purple outfit is optional. Henry VIII will be there with the Queen's Sovereign Silent Sentinel, The Duke of Chores!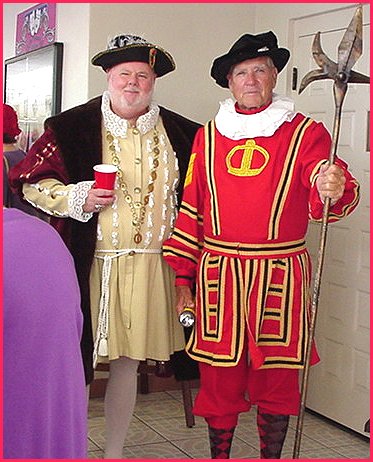 I will have some extra RED HATS at the Club. If guests do not wear a RED HAT, they will have to deal with "THE QUEEN!" We will continue "The Queen's Saturday Morning Breakfast" on the first Saturday of each month as long as there is interest from the Scarlett O'Hatta's Red Hat Ladies!
Click here to see a slide show of photos of the First Queen's Breakfast!

I am delighted to have so many visitors!
Please visit often for updates!


******************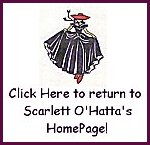 ******************