On February 3, 2003 The Scarlett O'Hatta's boarded three buses for the Sleuths Mystery Dinner Show in Orlando, FL.

Here is Maggie Then, our fun loving, Founding Queen Mother, checking us in for the trip!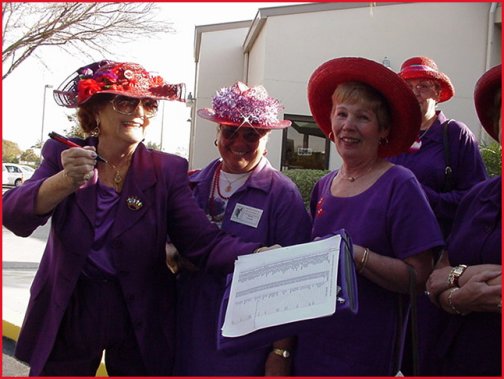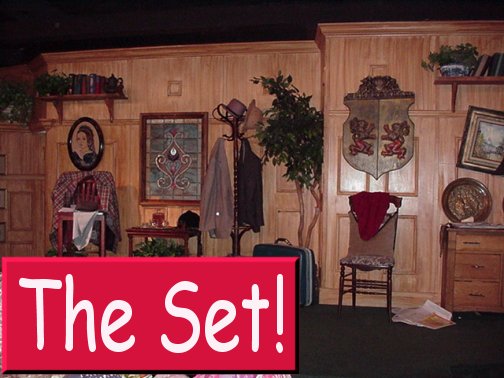 Here is the SET for the Mystery Show!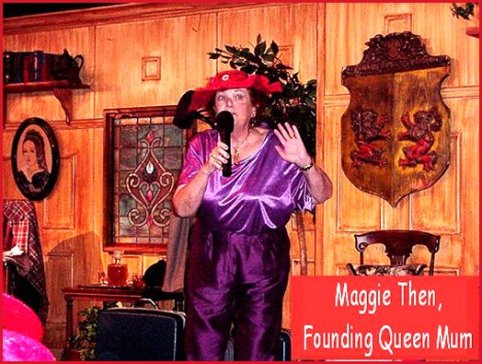 MAGGIE, YOU LOOK MARVELOUS!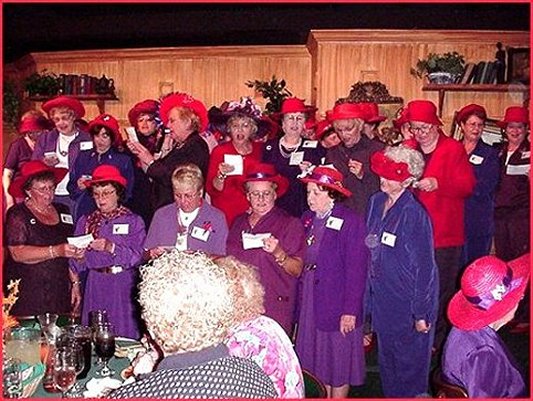 A new singing group called "The Rose Stack Scarlett O'Hatta Swinging Singers" formed on Bus 3 while traveling from Sun City Center to Orlando!
They composed a song about our Beloved Red Hats to the tune of:
"My Bonnie Lies Over the Ocean." There are rumors that they will be recording a CD soon!


Maggie and Julie liked the song!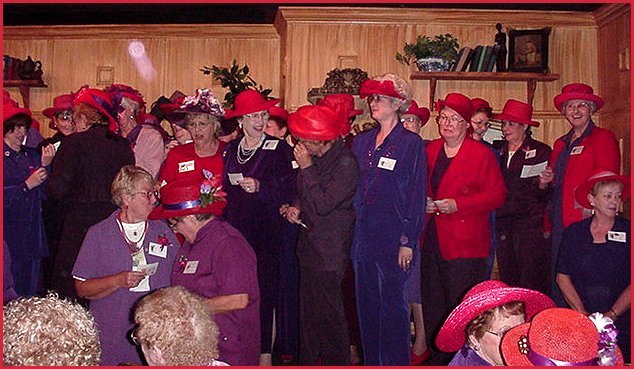 A GREAT TIME was had by ALL!
Thank you so much, Maggie and Officers, for arranging this lovely day for us!

>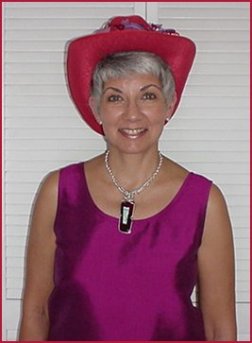 Click here to visit RedHatRosie's PHOTO ALBUMS of the
Red Hat Ladies' ADVENTURES!
Here you will see ALL of the pictures we took at the Sleuth Mystery Dinner Show!!


We are delighted to have so many visitors!
Please visit often for updates!

******************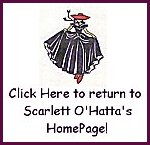 ******************