On Friday, April 11, 2003 Maggie Then and her "Royal Court" invited the Red Belles to a Tea party. Maggie wanted to thank the Red Belles (aka "Call Girls") for their services this year! What are their services, you ask? The "Call Girls" have a very well organized telephone tree. They call many of the 700 members of the Scarlett O'Hattas on the telephone to inform them of coming attractions, as well as other Red Hat news. Other members receive notification of upcoming events by E-mail through Linda Bowker.
Each table had a lovely teapot as a centerpiece and each "Call Girl" brought her own tea cup. A variety of teas were available as well as many delicious cookies and cakes. We all had a yummy time.
Besides all of this, the Red Belles had a new red bell added to their little Red Hat pin to show their years of "Red Bell Service."
---
Many thanks to Founding Queen Mother, Maggie Then and her "Royal Court" for this lovely and delightful afternoon tea!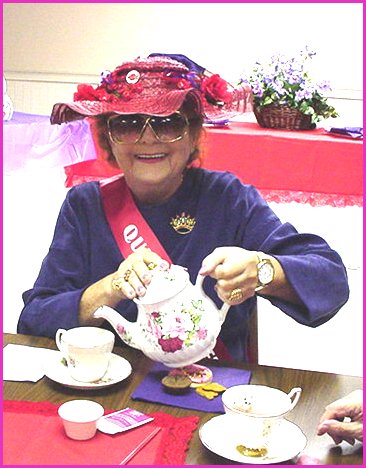 Founding Queen Mother, Maggie Then, pours at the Red Belle Tea party.
---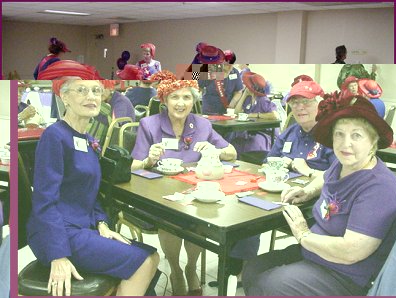 Harriet, Betty, Marty, Carlee
---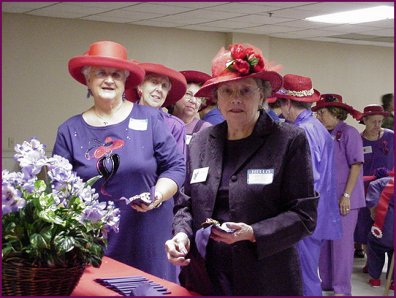 Cookie Line!
---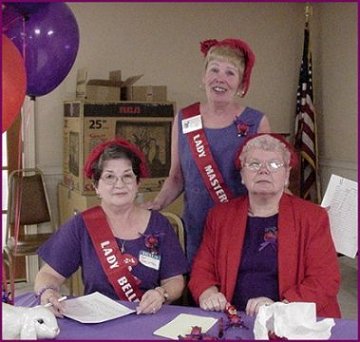 Lady Belle, Pat Jacintho
Lady MasterBelle, Joan Fanelli
Marge Kesler has Red Hat items for sale.
Pat and Joan organize the Red Belles and thank all of the Red Hatters who make this telephone tree work so well.
Marge Kesler makes many Red Hat items which are for sale. Call 634-5735.
---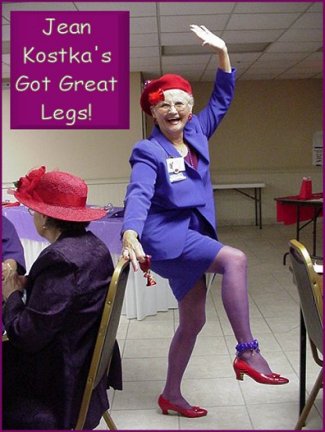 Jean Kostka has great enthusiasm and great legs!
WOOHOO!
---
To see ALL of the pictures of this Tea Party, click on this link and you will see our slide show at picturetrail.com.
---

We are delighted to have so many visitors!
Please visit often for updates!


E-mail me with any questions or comments about this website.

******************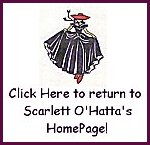 ******************