On Friday, April 4, 2003, fifty-eight Scarlett O'Hattas traveled by bus to Largo, FL to enjoy the Renaissance Festival. The weather was perfect with a sunny sky and a balmy breeze. We walked under giant shady trees and ate turkey legs, soup, sandwiches, and ice cream cones. We drank lemonade, floats, frozen cappuccino and beer! We enjoyed a variety of side shows including jugglers, jousters, jesters, and magicians. We shopped! Our bravest Red Hatters rode elephants and got tattoos! Others had their palms read and tarot card readings done. What a day!
We thank Maggie Then, our Founding Queen Mother, and her "Royal Court" for arranging and organizing this interesting and fun filled day for us! It was GREAT!
**********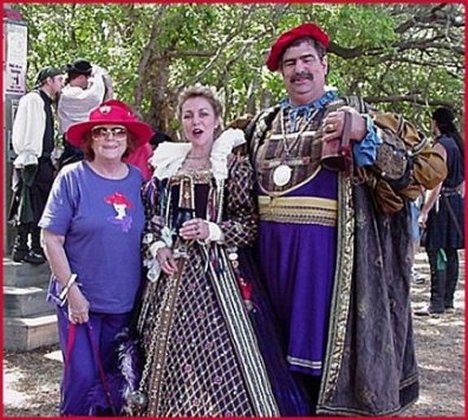 Here are Maggie, OUR Queen Mother and the
Queen and King of the Renaissance Festival!
**********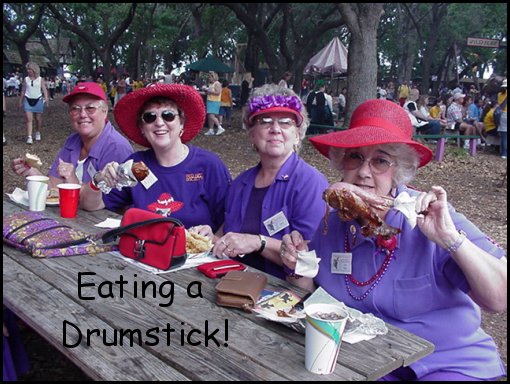 Joan is attempting to eat a turkey leg.
It was good!
**********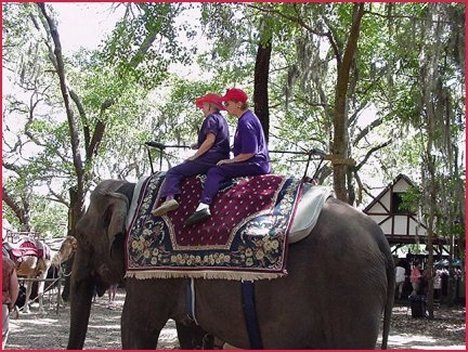 Juanita and Barb are riding an elephant!
**********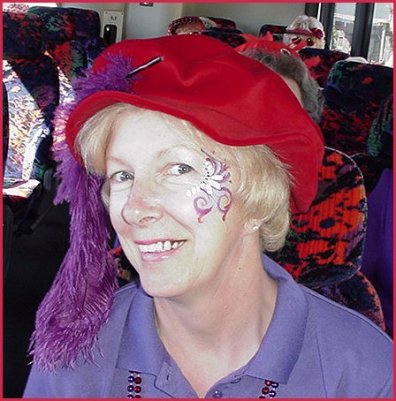 Here is a beautiful face to paint!
**********
Click on this link to see ALL of the Renaissance Festival
photos located at our Picturetrail.com photo album!


I am delighted to have so many visitors!
Please visit often for updates!


******************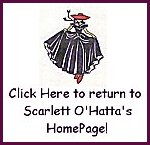 ******************