On Thursday, July 10, 2003 seventy-eight Scarlett O'Hattas boarded the StarShip Yacht for a dining cruise! Before our luncheon, many Red Hatters enjoyed cocktails. Our menu included a choice of Chicken Picasso, Mahi Mahi Picosamba, and Beef Espangole. Our dessert was a fresh fruit parfait! Yummy! The cruise included a guided tour of Harbor Island, Davis Island, many gorgeous homes and the beautiful calm water of Tampa Bay!
---
Please click on the small thumbnail pictures below to enlarge them!

AFTER VIEWING EACH PICTURE, CLICK YOUR BACK BUTTON TO RETURN TO THIS PAGE!

If a picture does not load and you get an empty box, RIGHT click on the empty box, and then click SHOW PICTURE.

---
---
To see a slide show of ALL of the pictures from this lovely cruise, please click on the link below. It will take you directly to our picturetrail.com photo album.
Click here-->StarShip Yacht Cruise Photo Album and Slide Show
---
Many Thanks to Maggie Then, our Founding Queen Mother and her Royal Court for arranging this very enjoyable outing for us! We are all so lucky to have Maggie and her Royal Court! Many of us would not be able to visit and enjoy these activities without the Scarlett O'Hatta's Chapter of the Red Hat Society! Long Live the Queen!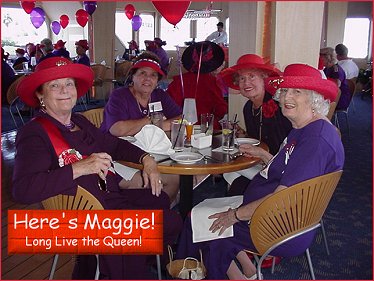 Queen Maggie is on the left.
Thank You, Maggie!
---

We are delighted to have so many visitors!
Please visit often for updates!
---
******************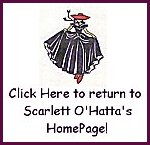 ******************