On Friday, May 23, 2003, one hundred sixty members of the Purple Butterflies Chapter of the Red Hat Society held a Victorian High Tea!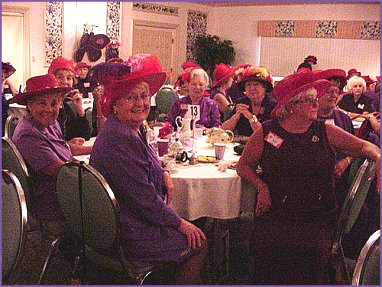 We had Scones, Toppings, Tea Sandwiches, Mini Quiches, Meat Pies, Truffles, Trifles and Tarts!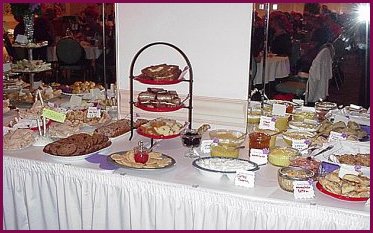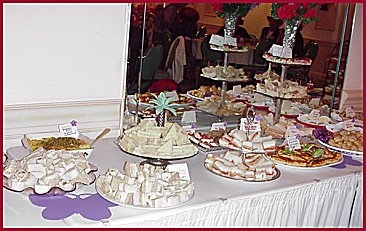 We were entertained by the Kazooterflies, Kazoo Band, a Carol Channing impersonator, a ballroom dancer and Jan's Fashion Show.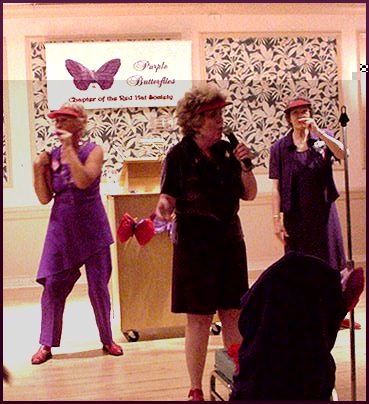 Kazoo Band! Kazooterflies!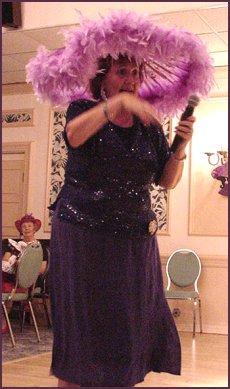 Carol Channing Impersonator.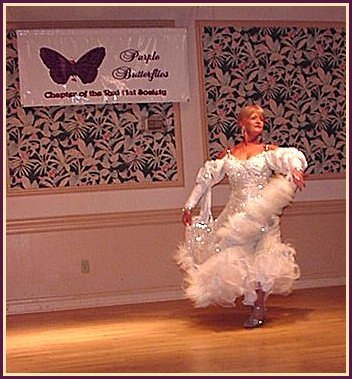 Ballroom Dancer!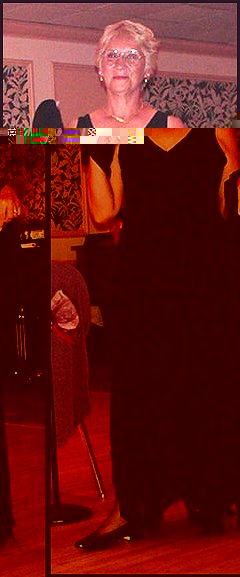 Erma, Fashion Model!
We had Door Prizes, Raffles, a 50/50 drawing and we even had our handwriting analyzed!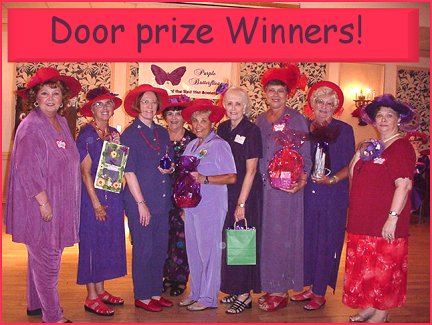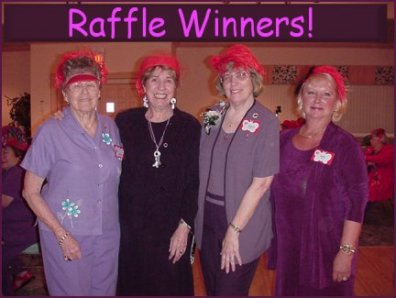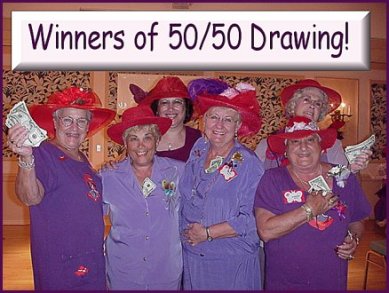 Many volunteers planned and worked to make this event such a huge success! Everyone had plenty to eat and a lot of fun! Many Thanks to Elaine Massaro and her staff for all of the work necessary to make this such a great evening!
We have so many photos of this fun filled evening that we had to separate them into three photo albums. Please click on the links below to see the Highlights, the Models and the Tables of ladies attending the High Tea!
Click here for photos of Highlights of the High Tea!
Click here for photos of Models at High Tea!
Click here for photos of Tables of Ladies attending the High Tea!
We are delighted to have so many visitors.
Please come back often for updates!