Claire Imhof solved the mystery! She deducted that Papa Vito committed the murder! She had the most and best reasons or motivation, too. Claire also played the part of "Hedy Shablee." She is one busy and very clever lady!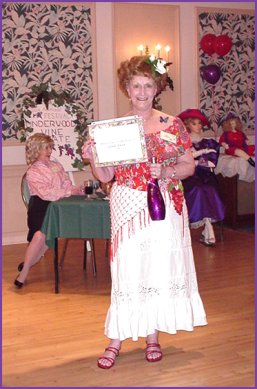 Here is Claire showing her certificate for solving the murder mystery!
To return to the Purple Butterflies "Wine and Murder Mystery page, click here.